Asgard
When you play the slot game Asgard by the gaming provider Pragmatic Play, you will be able to get up close and personal with the Norse Gods. When you play this slot, as well as being in for a chance to make some great wins, you can also enjoy some brilliant bonus features such as free games, enjoy graphics that are Viking-themed along with some exciting sound effects. If you think that this is a game that you would like to play or are interested in playing then, head over to Rocket Slots!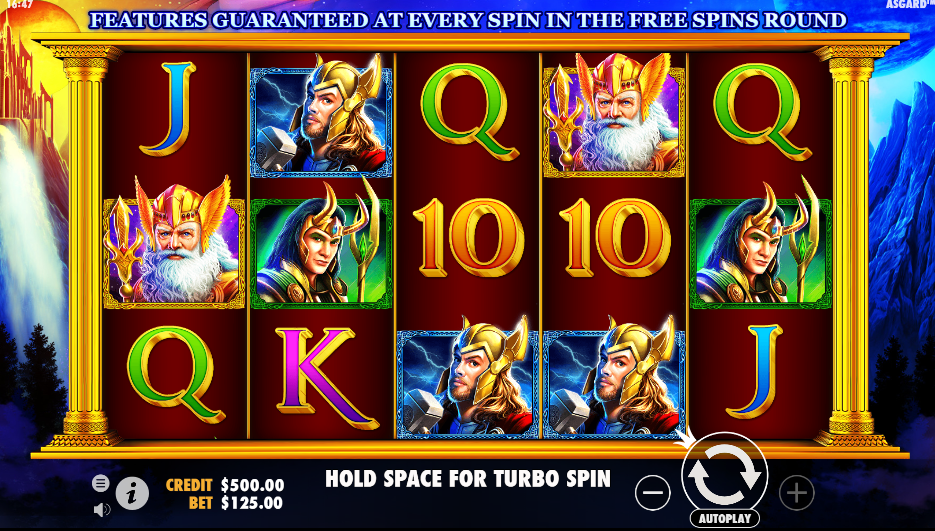 Design 
The design of this slot shows a Viking theme, and this can be seen through the symbols and graphics used in this slot. The theme of this slot stands out against the background which features the majestic halls of Valhalla, Odin's halls in Asgard.
The symbols in the slot game Asgard are worth different amounts so, if you want to find out the amount that each symbol is worth, you need to make sure that you read the paytable. The symbols include some of the most well-known faces of Norse mythology including Odin, Thor, Freya, and Loki. The other symbols are the letters A, K, Q, J and the numbers 9 and 10.
Other symbols can appear when you spin on this reel and these are the bonus symbols which means you can be in for a chance to win some huge amounts.
How to Play
When it comes to playing this slot, it is important that you know what to do so you can play properly and make sure you do what you are supposed to. If you have played slot games before, it will give you a better understanding of what you should do, however, it is still a better idea to make sure you read over the game instructions because it will give you all of the information that you need to know such as where the paylines there are, what the bonus features do as well as how the game works.
After reading the instructions in this slot, you will now be able to place some bets. To do so, you will have to click the buttons at the bottom of the reel and decide what amount you want to bet.
Game Features
When you play Asgard, there are brilliant features that you can be in for the chance of spinning on the reel. Any of these features might occur at any moment and one will also be randomly selected when you activate the free spins. You might get stacked wild reels, or wilds raining down across the symbols. You might manage to land a random transforming symbols which all turn to match. Finally, you might turn all your lower-worth symbols into higher paying ones. These are brilliant special features and they can all boost you up to a win!
Asgard by the gaming provider Pragmatic Play is a brilliant slot game that can provide you with plenty of chances to win. Take a spin and what favours the gods have for you today!
Game Stats
Paylines
25
Min. Bet
£0.25
Max. Bet
£125
Bonus Round
Various